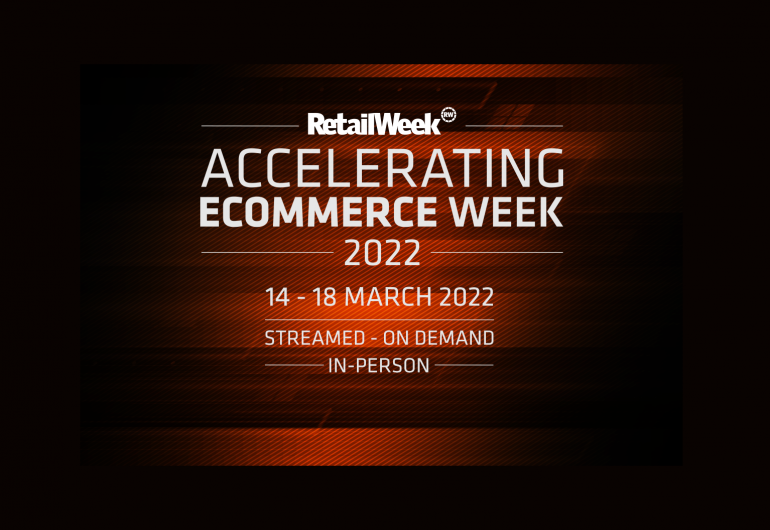 Client:

Faculty, Okta, Precisely, Tableau, Workato and Zendesk

Sector:

Customer experience

Ecommerce

Innovation

Marketing

Supply chain

Technology
THE BRIEF
Our clients were looking to benefit from partnering with Retail Week on an event that would offer them lead-generation opportunities, in-person networking and brand awareness.
Accelerating Ecommerce Week was designed to meet these needs. As Retail Week Connect's first live event since 2019, it sought to combine a virtual masterclass on March 15 with an in-person morning summit at The Form Rooms in Covent Garden, London, on March 17 to support retailers and brands in reaching and retaining customers online.
THE SOLUTION
Supported by content articles published within the week of March 14-18 2022, Accelerating Ecommerce Week brought together industry experts and leading retailers to help scope out key ecommerce trends. The event week drove huge commercial interest, with six partners, and involved top speakers from Alibaba, the Co-op, Revolution Beauty, The Very Group, Three, Hirestreet, Pets at Home and more.
Campaign marketing included:
Dedicated event portal with partner branding
Online teaser content articles published on Retail-Week.com and on morning briefing newsletters, surpassing engagement benchmarks
Social content across Twitter (100,000+ followers), Facebook and LinkedIn
Native advertising on Retail-week.com
An eight-week marketing campaign to our 35,000-strong database of retail professionals
More than 300 people registered for the virtual masterclass while 25 senior retail leaders attended the summit. Feedback from the summit attendees was extremely positive, with comments about "really interesting content", while a retail veteran who attended sent a handwritten letter crediting Connect for helping him "learn new things".